This week is promised to be one of the warmer ones here in the UK (insert your favorite joke about British weather). And it's not just London that's getting hotter.
The PPC-sphere is getting pretty heated with pre-Google Marketing rumours and announcements that are supposed to make us all hyped up for what's to come tomorrow. Well, mission accomplished as we are getting quite twitchy with excitement here at the Sticky Click HQ.
So put your googles on (pun intended), ladies and gentlemen, and let's dive into this/last week's headlines.
QUICK JUMP
Google teases Google Ads app, Local campaigns announcements ahead of Google Marketing Live next week
And we are landing straight in the deep waters of….speculation! The good guys at Google (henceforth known as 3Gs) have blessed us with a few "something is comings" around Local campaigns, and Google Ad App. If you are anything like us and like to have control over your campaigns, you won't be so excited about the first one. The second one, however, is interesting if you want to edit your ads on the go via your shiny mobile screen, but also quite dangerous if you have sausage fingers which get you into all kinds of trouble…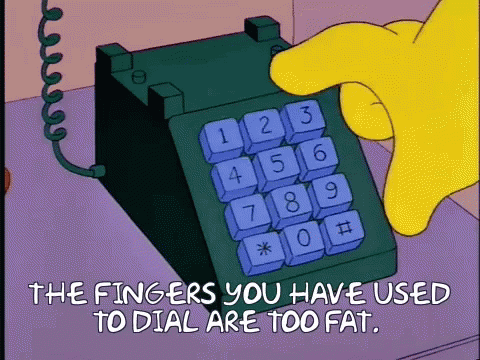 The 3Gs (if you don't know what this is, you have clearly not read the text above) continue to shower us with more updates. This one we are HUUUGE fans of.  Like this  I………….('_') …………I big.
Why? Basically, Google is giving us more transparency on how price auctions will work going forward – something other platforms have already done, just saying. But you know, better late than never.
This info will help us do our jobs better and deliver better results for our clients so we are all in.
Google's new Bumper Machine whips up 6-second bumper ads from longer videos
The flood of Google news continues but no worries, we won't let you drown in it.
Google has created a little Bumper Machine that uses Machine Learning to pick the most interesting 6 seconds out of longer videos and wraps them nicely into bumper ads that supposedly help marketers drive more awareness. Now, this is good for someone who doesn't have the resources to create something better. We are quite sceptical about this and not just because we love creating ads for clients. The reason is that if you don't spend time and money on something of higher quality, you usually spend more money on trying to get more results. Not to mention that these ads are often the first impression your customers has of your business so you want it to be a really good one.  So the choice is yours.
Here's an example for the curious ones:
How Google Chrome's cross-site cookie & fingerprinting changes will affect marketers
We do love cookies – both the virtual and the real ones.
But while the Google's announcement on making changes to how users manage their cookies via the Chrome browser (which is quite popular, we might add) didn't make us jump for joy, we were not that shocked that Google made that move.
So what does it entail? According to Ben Galbraith, director of Chrome product management, and Justin Schuh, director of Chrome engineering:
"This change will enable users to clear all [cross-site] cookies while leaving single domain cookies unaffected, preserving user logins and settings. It will also enable browsers to provide clear information about which sites are setting these cookies, so users can make informed choices about how their data is used."
The reason why Google made this move is to give people more control of their data (as a response to many privacy scandals over the years) but there might be also a huge benefit to Google's ad revenue as many advertisers might lose the option to retarget users efficiently via other channels and might end up spending more of their marketing budgets on feeding the top of the funnel through Google Ads.
Last one for Google, we promise.
Higher image quality pays off generally – it gives a better impression of your business, they draw the eye better than 3 pixels. Now, Google is giving you one more reason to get those pngs and jpegs polished as Google is giving pages a chance to showcase the best of the best in their image search. You can opt-in and then cross your fingers that you will get some love and an increased volume of traffic to go with it.
UK Smartphone Video Use Keeps Going Up
Now, let's take a bit of a break from Google.
According to eMarketer, British people are more and more engrossed in video content on their phone – nearly an hour a day to be precise. And they have some charts to prove it. So it must be true.
The opportunity here is clear. And no, it's not to do "some videos". It's to really think about what video content your brand can create that's relevant, engaging, and well executed. Just trying to cram your existing content into a video format i not going to cut it.
Connecting martech and adtech for improved customer experience
Talk about a match made in heaven.
We are not strangers to both martech and adtech and we love to use them together for one simple reason: better campaign performance.
And it's not just about targeting but also about actually creating an amazing customer experience from the start to the end and…drumroll…being able to calculate the impact of these campaigns on the bottom line over time.
Yes, connecting mar and adtech can be (very) painful but if you take the time to do things properly from the start it can save you a ton of time AND improve your results by just providing a better experience for your customers.
We love this quote:
"46% of consumers don't mind advertising as long as it's relevant."

-Econsultancy
And what about the rest 54%? They have seen enough annoying and irrelevant ads that they are fed up of seeing anything at all (an opinion based on marrying one of those people). We can do better.
What happens post-conversion? It's time we figure it out, together
If your funnel has no bottom, you are losing all that effort you put on the top, the middle, and the bottom.
This piece perfectly chimes into what we are trying to do with our clients – the full circle. It takes work, it takes time, and it takes resources, but the bottom line (and your boss) will thank you in the end.
Well, this sums up the top stories that caught our eye this/last week.
May your conversions be high and your CPCs low!
Petra out![/vc_column_text][/vc_column][/vc_row]
---
Petra has 8+ years in digital marketing, working for companies like Square Enix, lastminute.com, Pinkberry, Blackberry, BRITA, and Fujitsu. Her expertise is mainly in paid media (social, display, Adwords), social media strategy and implementation, for which she has won a few awards as well.
All author posts